News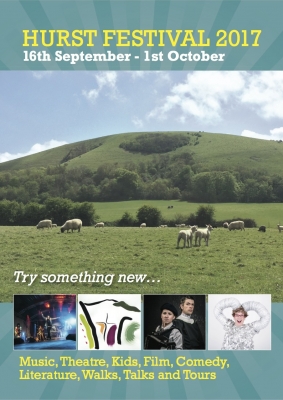 Booking for this year's Hurst Festival starts at 9am on Monday 24th July. Brochures have been distributed across the village so you can browse the 80+ events we have over the two weeks of the Festival this year. We urge everyone this year to TRY SOMETHING NEW. Step out of your comfort zone and book tickets for something you wouldn't normally go to - you might just discover something brilliant!
As of Monday 10th July, Friends booking for this year's Festival is now live!
Festival Friends enjoy 2 weeks priority booking before tickets go on sale to the general public.
To book tickets, just browse our What's On pages, choose your event and book online.
Have you got a Co-op card? Then you can help raise funds for us!
We're very proud to have been chosen by the Co-op as one of the recipients of their community funding until October. That means 1% of the value of your branded purchases will be given to us.
Just login to the Co-op membership website and choose us as your community project. It's that easy! Please spend a minute doing this as it means so much to us.